Welcome
PrimeBiz Cikarang is an upper mid-scale hotel owned by Prime Plaza Hotels & Resorts, one of the biggest Hotel Group in Indonesia. As an upper mid-scale hotel with a concept of business hotel, Primebiz Cikarang delivers the concept of a modern, simple, comfortable, as an answer to business accommodation needs.
PrimeBiz Cikarang is located in a prime location in the middle of Jababeka Industrial Estate and Lippo Cikarang. Only minutes away from shopping malls, amusements, entertainment facilities and recreational area of "Waterboom"
PrimeBiz Cikarang has 192 rooms including suites, some of which have private balconies. All rooms offer a modern minimalist design, combining stylish, simplicity with exceptional comfort and convenience. Arumanis Cafe & Resto offers buffet and a la carte menu include local, international and Japanese cuisines. Facilities include massage service, exercise room, outdoor swimming pool and playing field for outbound activities.
PrimeBiz Cikarang is a perfect place for meetings with 5 (five) function rooms and 1 (one) ballroom with a capacity of up to 700 people. There is also a large open air terrace which is an ideal venue for both banquets and weddings.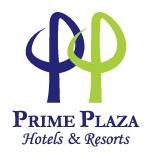 Our Hotels & Locations