Arumanis Cafe & Resto
Conveniently located close to the Lobby, PrimeBiz Cikarang offers a great choice of dining experiences designed with unique combination of Indonesian style of Cafe & Resto. Presenting well-priced menu options to satisfy the taste buds of all.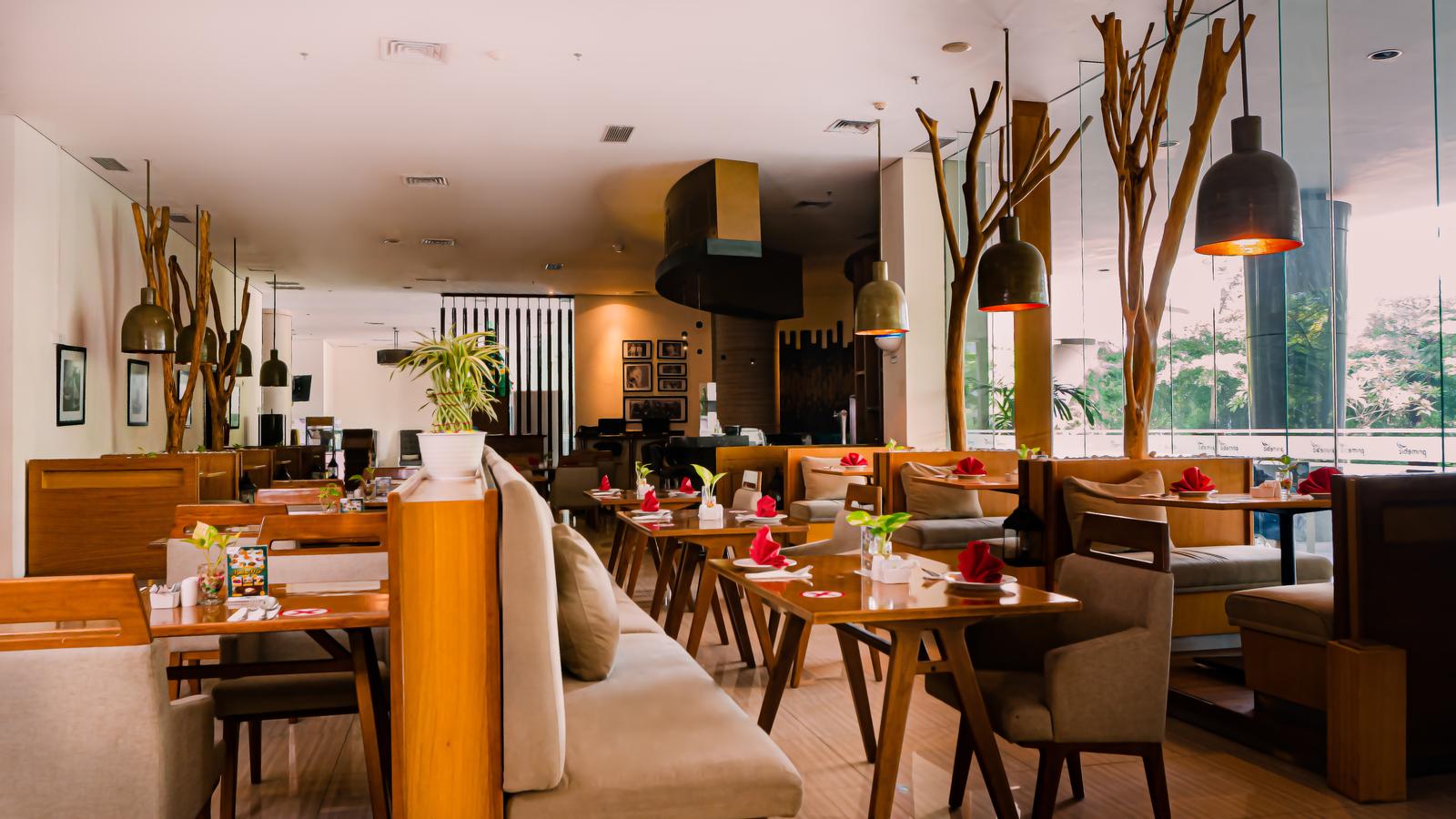 Strategically with the access to several function rooms , Arumanis Cafe & Resto is a perfect venue to enjoy Buffet breakfast, Lunch, and dinner for yourself or to entertain your business partner, family and friend. We offer you a modern contemporary A'la carte menu with rich flavours of International, Asian, Japanese cuisine and as well as flexible choice for your special event.
And while you need to just stopping by for a drink, our Coffee Shop & Lounge is a pleasant place to chilling out and savour your day. Serving extensive range of local and impor beverage such as refreshing sensational cocktail, healthy juices, beers, a cup of best coffee menu featuring your favourite choice of Espresso, Latte, Cappucino, and mocha accompanient with light snacks in the comfort of the Lounge.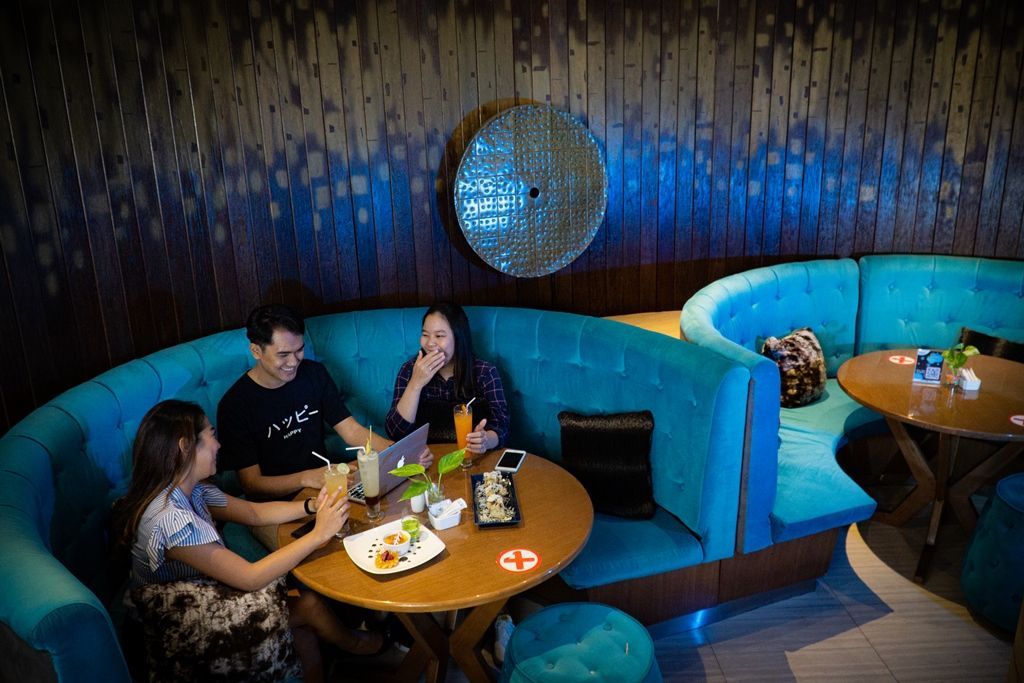 Hours of operation
Breakfast : 06:00 - 10:00
Lunch : 11:00 - 14:00
Dinner : 16:00 - 20:00
Seating Capacity 65 Persons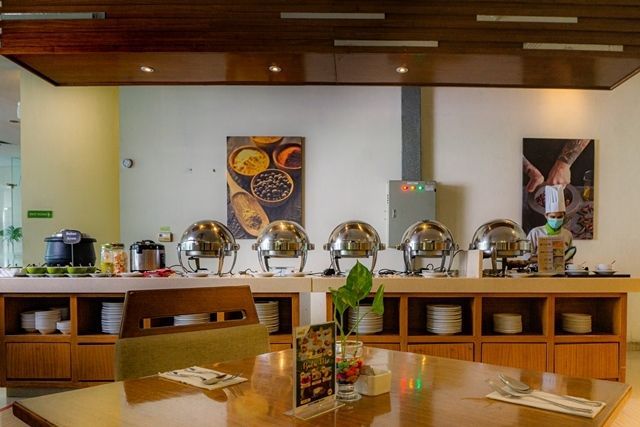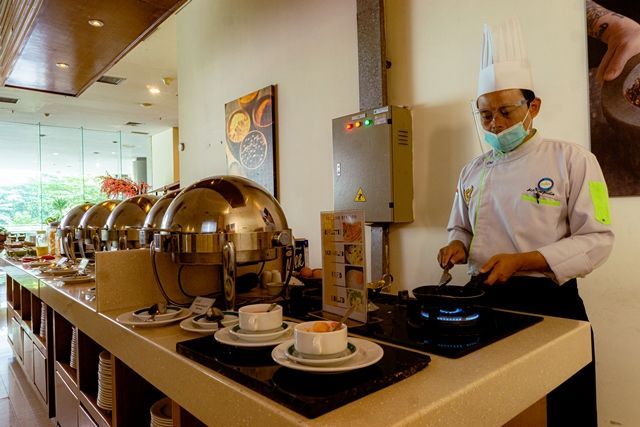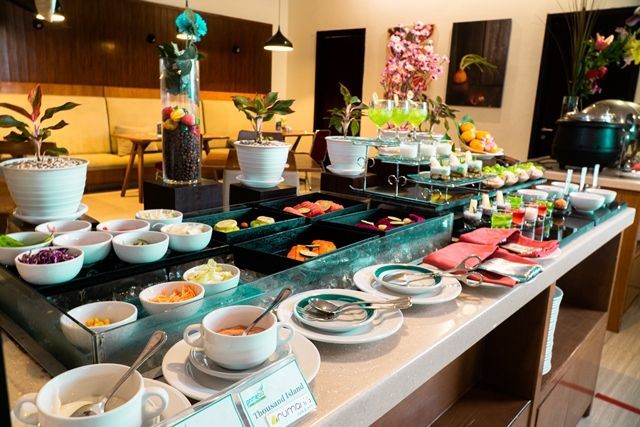 Check out the current menu below..
*item & price subject to change without prior notice